Why Pull a Building Permit?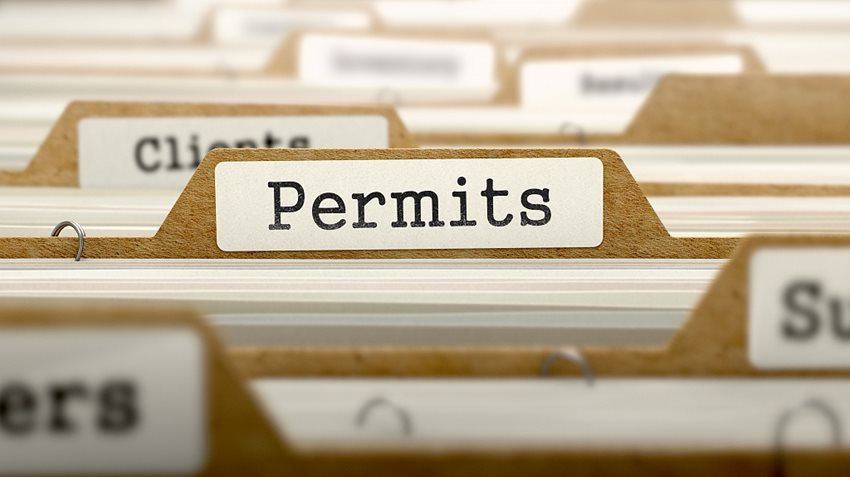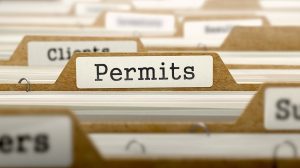 Many customers ask us about applying for a building permit and why they should incur the expense related to the permit.  There are a variety of reasons why permits should be pulled and we'll discuss those below, but the main reason is that IT'S THE LAW!
Understand that there are many companies that will not pull permits and if you happen to run across one of these unscrupulous companies, ask them why they are not pulling permits. See if what they tell you adds up.
Beware of Companies Who Won't Pull a Building Permit
These are some common responses you may get when asking why they're not pulling a building permit.
"If we pull a permit it will increase the cost of the job to the homeowner."
There's a reason that pulling a permit increases costs and quite simply, it's because the job is done correctly.  Cutting corners and using materials that are substandard will make the job less costly today but the costs that appear tomorrow are often times much more costly.
"I don't have a contractor's license" or "I can't get insured."
Run away as quickly as you can.  There's a reason they can't get a license or insurance and you don't want to find out the hard way.
"You don't need a permit" or "Why give the government more of your money?"
…or a variety of other such statements.  These are just excuses that is related to the first two answers.  There's a reason they are trying to talk you out of pulling a permit so ask additional questions until you know the real answer.
Building codes exist to protect us all from unscrupulous and inexperienced contractors who cut corners by using sub-standard materials or performing incorrect work and who are unlicensed, uninsured or just plain incompetent. The health and safety of not only you and your family but subsequent owners and their loved ones could be in jeopardy if a project is no performed according to building codes and standard operating practices. In some cases, there are times that the government needs to be argued with and fought…this is not one of those instances.
We Always Pull a Building Permit
Folkers Window Company is one of those companies that "play by the rulebook."  We work diligently to ensure that the job is completed in an accurate manner and to the manufacturer's specifications. When a permit is pulled in Florida, a third party, the building inspector, must inspect our finished work in order to clear the permit. The building inspector will ensure that our work was done according to the manufacturers' engineering specifications and according to the building codes. This inspection provides the home owner with confidence that we did our job properly. Heck, we even get compliments from building inspectors on the level of quality of our installation jobs.  
Now in Alabama, the code is a bit looser in some areas. For example in Fairhope, Foley, Orange Beach and Gulf Shores, a permit must be pulled and an inspection completed. But in North Baldwin County, the interpretation of the building code and required inspections are more loosely interpreted. Also, Orange Beach and Gulf Shores demand impact glass be used for any and all replacements whereas Spanish Fort uses a 50% rule. This is due to proximity to the Gulf of Mexico and related wind zones – the closer to the beach, the higher potential for damage to structures. So a permit must still be pulled in most cases but an inspection may or may not occur in Alabama.  
Regardless, Folkers personnel understand the building codes and requirements and can provide assistance regarding code requirements. 
We Follow the 
Manufacturer's Engineering Specifications
Manufacturer's engineering specifications were mentioned above. Windows, doors, shutters and other home improvement products are manufactured to meet certain specifications that are designed to adhere to certain conditions. Along the Gulf Coast, these engineering specifications are related to sever weather and storms. Obviously, along the Gulf Coast, we are concerned with hurricanes and the associated winds and tornadoes.
The products that Folkers sells, installs and manufacturers are designed, manufactured and built on the Gulf Coast and built for the Gulf Coast. Our products are built to stand up to the extreme conditions we experience along the Coast. In order to pass the stringent testing requirements put in place by the state of Florida, our products must have engineering specifications showing how the products are assembled, how they are installed, where they can be installed geographically, the type and length of screws and fasteners used during the installation and more.
Claims and Damages
Another major reason that you should pull a permit is to ensure your insurance company will pay any claims and damages. As we all know, insurance companies act as if their main job is to not pay claims and they look for any reason to reduce the claim and/or not pay the claim at all. In many cases, insurance companies will give you a discount on your premiums for installing impact resistant windows and doors (hurricane resistant).
Regardless, if your insurance company finds out that you did not pull a permit and you have damage to a window or door, they will most likely not pay your claim because you "broke the law." If you did not pull a permit and did not notify the insurance company that you installed new windows and doors, the insurance adjuster may notice the "newness" of your windows or doors during their inspection. The insurance company could then review the permit records and when they find that a permit was not generated, they could reject your claim, again because "you broke the law." In order to protect yourself in a variety of ways, it's always best to pull permits.
Selling Your Home
In many areas, the sale of a home can also be impacted by the lack of a permit or a permit that has not been closed via an inspection. The permit provides a record of your renovation, addition or building project to show the bank, insurance company and future homeowners that there was a building permit pulled and the work was deemed safe for the dwelling and done according to current codes. Counties and municipalities provide records to financial institutions on open and closed permits. If a closing company or bank finds that a permit was not generated or closed, they may delay the sale of the property.  
Dishonest Contractors
The contractor or renovator that says you don't need a permit will be turned into the state licensing boards. The trade boards will decide how to proceed, but that person could be stripped of their license. It is likely if a tradesperson tells you that you don't need a permit (and you really do) he or she doesn't have the license to be doing the work and therefore can't pull a building permit. They are more than likely uninsured or under insured, they don't know the rules or they cut corners on the installation. Do you really want this dishonest and possibly, incompetent person working on or in your home?
DIY Projects
If a homeowner does work without a permit and asks for forgiveness later.  The fees for the permit and inspections will be doubled.  You may also be required to undo or open up work for the inspections at which time the inspection will most likely fail and you will be on the hook for the cost of the work to bring the job up to code.  It is so much easier to file a permit ahead of time.  If in doubt, call your local building and planning office.
We Manage It For You
With all of this being said, Folkers will manage the permitting process for you. We apply for the permit and collect the permit from the building department. Then we provide you a copy and work with your schedule to get the inspection completed. This is part of the package of services we provide.
Hopefully, the Folkers team has provided an in depth look at permitting and the reasons behind the permit process. Yes, the government collects a bit more money from you but, at the end of the day, the permitting process is in place to protect us all from dishonest contractors.