Get the most of your impact windows. Proper upkeep of your windows will extend their useful lifespan. Follow these impact window care tips and they'll be protecting you for years to come.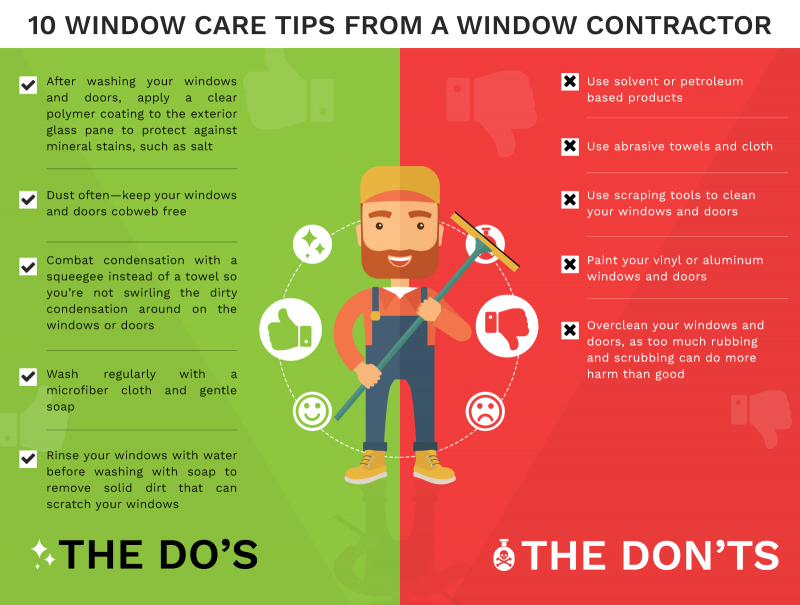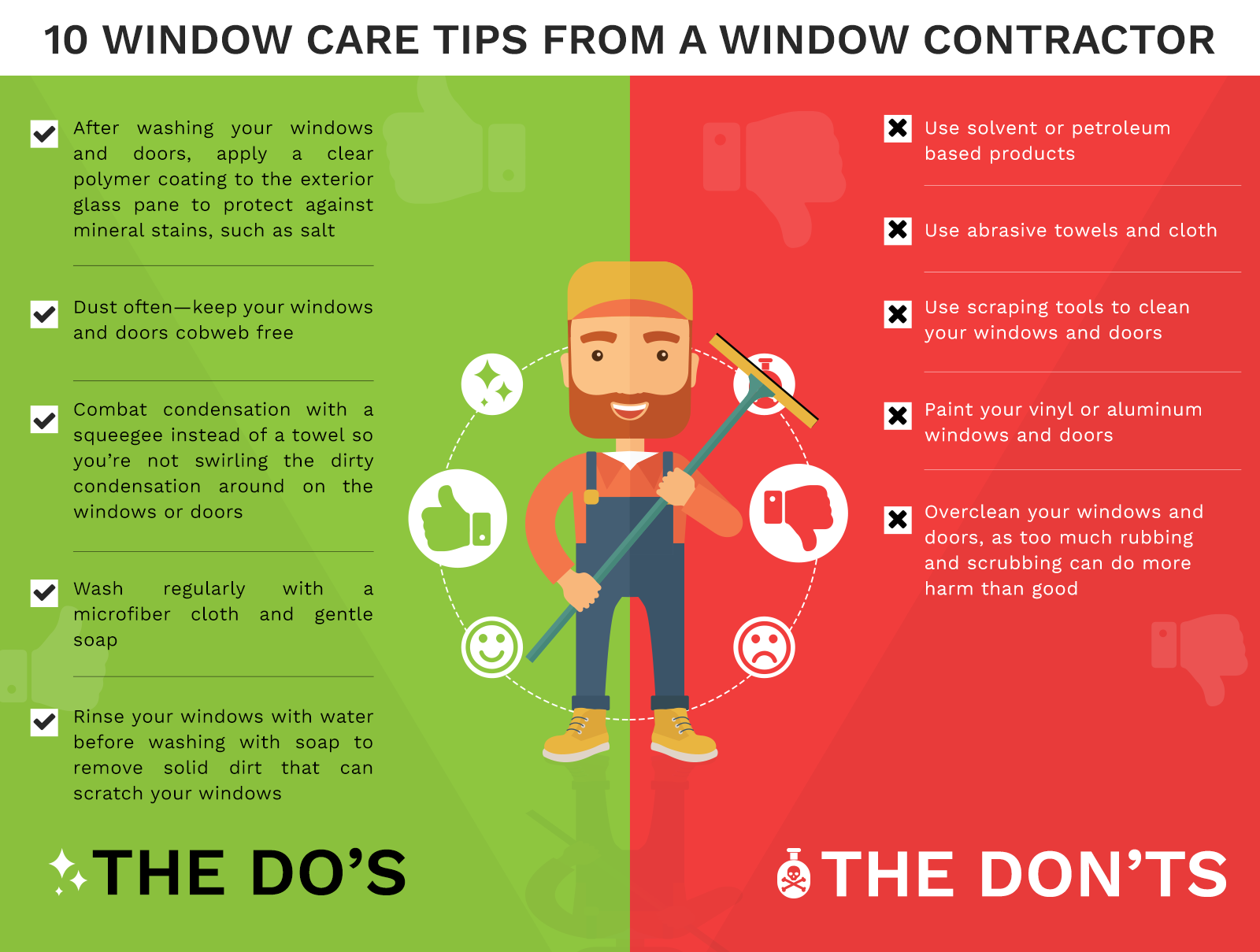 Impact Window Care
The Do's
After washing your windows and doors, apply a clear polymer coating to the exterior glass pane to protect again mineral stains, such as salt.
Dust often – keep your windows and doors cobweb-free.
Combat condensation with a squeegee instead of a towel so you're not swirling the dirty condensation around on the windows or doors.
Wash regularly with a microfiber cloth and gentle soap.
Rinse your windows with water before washing with soap to remove solid dirt that can scratch your windows.
The Don'ts
Don't use solvent or petroleum-based products on your windows.
Don't use abrasive towels or cloth when wiping or cleaning your windows.
Don't use scraping tools to clean your windows or doors.
Don't allow painters to paint your vinyl or aluminum windows or doors.
Don't over-clean your windows and doors, as too much scrubbing can do more harm than good.