Folkers manufactured and installed storm shutters withstood Hurricanes Frederic, Elena, Alberto, Erin, Opal, Georges, Ivan, Dennis and Katrina!
Folkers also supplies a product list of storm shutters. These have the advantages of providing aesthetic value and contrast to the exterior of the home, but obviously adding protection in times of high wind and flying debris. Storm shutters can be opened to allow a significant breeze to enter your home. This helps circulate the air which provides better indoor breathing conditions. There are many different types of storm shutters which might include:
Colonial – the most traditional form of shutters that most are familiar with. The decorative shutters that homes look 'naked' without.
Bahama – open up with a propped stick similar to what you'd find on the islands where there's rain every day.
Accordion – pulls across a window quickly when storms strike.
Rolling – much like an awning, can be hidden in offseason.
We cannot stop storms, nor can we prevent crime, but we can prepare. Storm and security shutters are designed to protect your home openings from both storms and break-ins. Our custom-manufactured storm shutters are engineered to withstand wind loads of up to 140 MPH, and most meet Dade and Broward County impact ratings. In addition, Folkers-installed storm shutters make home and business intrusions extremely difficult.
Hurricane and Security Shutters
Folkers offers a variety of products available to help you protect your home or business from both storms and intrusion. If you're concerned about the safety of your home and family, call the folks you can trust!
Bi-fold or traditional Bahama shutters
Colonial shutters
Rolling
Accordion
Fabric-shield
Storm catcher
Rigid panel (aluminum & lexan)
Shutter Installation Photo Gallery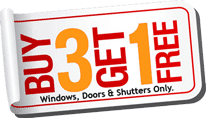 Exclusive 4-Year Labor Support
Custom measured for every application
Everything we sell we install (no subcontractors)