Vinyl Siding and Hardie Board
Upgrade your home's exterior and save on energy costs with vinyl siding!
Due to popular demand, Folkers is bringing back vinyl siding and Hardie board siding to our product portfolio. Our customers have such an appreciation for Folkers quality and service that they have asked us to start providing vinyl and Hardie board siding again. Our passion for quality, which delivers exceptional value to our customers and our standards of excellence have distinguished Folkers as the superior home improvement company along the Gulf Coast.
All of Folkers products include superior performance, outstanding beauty, durability and low maintenance. Unparalleled quality ensures superior performance in all types of environments… from those chilly winter nights to the blistering summer days of August.
Call Folkers for a free estimate.
You have options.
Homeowners need to understand that there are more options for your siding than just vinyl or aluminum. In fact, Hardie Board Siding could be the most respectable name for siding in the industry. Fiber cement siding is a compound of sand, cement, and cellulose fiber. The combination works together to be durable, resistant, and easy to maintain.
Hardie board siding is ideal for homes anywhere. The composition resists oxidation from sea salt and is also more resistant to hail damage and other storm issues. Fiber cement is fire resistant and doesn't attract termites either. Hardie board siding does not rot like wood either. Not only does this product have all the features and properties that make it long lasting and durable – it's stylish. The rich grains emulate wood texture and the product can be pre-painted in any number of colors.
Vinyl Siding Products Photo Gallery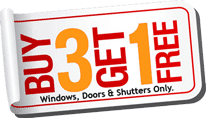 Exclusive 4-Year Labor Support
Custom measured for every application
Everything we sell we install (no subcontractors)