Upgrade Your Home's Exterior And Save On Energy Costs With Vinyl Siding!
Due to popular demand, Folkers is bringing back vinyl siding and Hardie board siding to our product portfolio.
Our customers have such an appreciation for Folkers quality and service that they have asked us to start providing vinyl and Hardie board siding again. Our passion for quality, which delivers exceptional value to our customers and our standards of excellence have distinguished Folkers as the superior home improvement company along the Gulf Coast.
All of Folkers products include superior performance, outstanding beauty, durability and low maintenance. Unparalleled quality ensures superior performance in all types of environments… from those chilly winter nights to the blistering summer days of August.
Call Folkers for a free estimate.
What Is Vinyl Siding?
Vinyl siding is an exterior covering made from plastic that can be installed on almost any building. Used primarily for weatherproofing, vinyl siding can also be used for decoration and aesthetic improvement. It is made from PVC resin (80%) and other components (20%) such as coloring agents and hardeners.
Isn't Vinyl Siding A Cheap Option That Lowers The Value Of A Home?
Vinyl siding doesn't automatically lower the value of a home. However, there are scenarios where vinyl siding could negatively affect the value of your home. If you have a home with deep-rooted history, architectural design elements, or comes from an affluent neighborhood, installation could bring the value down some. For historic homes, they tend to have value in the lack of modern design elements. Adding new elements will reduce the overall charm of the home, even if it is for a good reason. For homes with architectural designs, vinyl siding tends to reduce and/or nullify there appearance, bringing down the aesthetic appeal.
While this makes vinyl sound like a bad decision, it's not. For most homes, vinyl siding will not diminish the value of your home. In fact, it could help to improve the value as it enhances the curb appeal. Remember, vinyl siding is not expensive and it's easy to maintain. You gain instant value in improving your home's exterior and curb appeal without costing a fortune to make significant changes.
Is Vinyl Siding Better Than Brick?
Vinyl siding was never designed to compete with brick exteriors. In fact, it was built to compete with wood exteriors that tend to degrade rather quickly, requiring extensive upkeep and costing a fortune over time. Vinyl siding is much cheaper than brick (generally by 50%+) and is easier to clean. However, brick is more durable and adds an additional level of insulation that vinyl cannot match. In some cases, you can even get a discount for having brick installed.
What Is Hardie Board?
Hardie board siding is another exterior covering that provides weatherproofing and decoration to any building it is installed on. It's made using cement fibers, sand, water, and cellulose wood fibers to make it more durable to other exterior coverings. Created by James Hardie in the 1980's, it's a proven and trusted fiber-cement siding solution. Hardie board siding is strong, durable, and easy to maintain, making it a popular choice for many homeowners.
Hardie board siding is ideal for homes anywhere. The composition resists oxidation from sea salt and is also more resistant to hail damage and other storm-related issues (i.e. flying debris). Fiber cement is fire resistant and doesn't attract termites either. Hardie board siding does not rot like wood either. Not only does this product have all the features and properties that make it long lasting and durable – it's stylish. The rich grains emulate wood texture and the product can be pre-painted in any number of colors.
How Long Does It Take To Install Vinyl Siding Or Hardie Board?
The time to install vinyl siding or hardie board depends on the size of the project. However, most jobs will take between two to three weeks to complete under normal circumstances.
Vinyl Siding Products Photo Gallery
Check out our gallery of vinyl and hardie board siding installations.
Once you've had a chance to look through our gallery, contact us and let us know how we can help you with your home's exterior needs. Not only do we handle siding, we also install shutters and energy-efficient and impact-resistant windows.
Since 1972, Folkers has been helping renovate and improve homes for homeowners just like you. We've brought back a huge selection of vinyl and hardie board siding options because our customers wanted it. Whether you still have questions or you're ready to schedule a consultation, the team at Folkers is ready to help. Contact us today and let us know how we can help!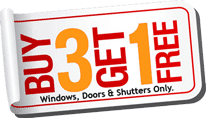 Exclusive 4-Year Labor Support
Custom measured for every application
Everything we sell we install (no subcontractors)