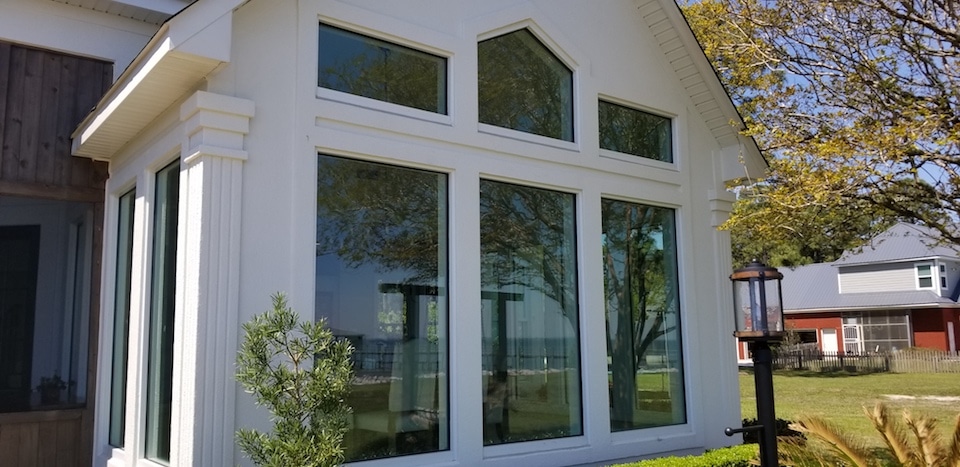 You might be washing your windows twice a year, or at least you ought to. Even though it's not something you like, you do it promptly. Yet you're not happy with the way they look and don't know where you went wrong.
Not to worry. We're here to share a few hacks on how to clean your windows (and make them look clean). After all, we're a window company and have decades of experience in installing, replacing and maintaining windows.
4 Tips to Clean Your Windows Effectively
Before you start cleaning your windows, don't forget your sills. Firstly, vacuum the sills and brush off the dust and dirt. Use a towel to avoid drips while you clean the window. Remove excess water on the sill edges using a dry cloth. This prevents the formation of streaks.
Stay Away From Heat
Whether it's the weather or the water temperature, you must keep things cool. Use cold water and start cleaning only in cooler temperatures – either early morning or early evening.
The heat from the harsh sunlight will make unsightly spots on the glass of your window, even as you clean. There's no way you can achieve spot-free windows if you start cleaning in glaring heat. Though the sun can make the windows dry quickly, ugly streaks tend to appear right after. Therefore, even if it's inconvenient, wait for a cloudy day for best results.
Likewise, warm water can also damage glass. Instead, use cold water to dilute the cleaning liquid.
Use The Right Cloth
Any paper tissue or old cloth will not be sufficient to clean the windows. If you use the wrong cloth, the windows end up full of lint and debris after you clean them. Microfiber cloths are the best to use since they don't leave any dirt behind. Moreover, they don't lead to formation of streaks. You can use coffee filters and newspapers for squeaky clean windows.
Longer cloth strips are required for large picture windows. Cloth-based applicators can soak up the excess soapy water without making scratches. Some people opt for diapers and old linen napkins. For multi-pane windows, handheld sponges are the best. Even hog-bristle brushes dipped in liquid soap offer control over the cleaning process.
Opt For Squeegees
If you really want to go pro, squeegees will allow for streak-free cleaning. For your interior design appeal, keeping your windows spotless is important. You can easily achieve that with a squeegee.
For large bay windows, you need to take extra care. To make them look pristine, use squeegees. These are easy-to-use tools which wipe down all the soapy water from the windows. To get the best out of squeegees, find one that can fit the window pane as closely as possible.
Remove Tough Stains
Use manufacturer recommended cleaning products if you can't seem to get rid of tougher stains. You need the proper tools for specific window types. Steel wool tools and straight razor blades can help remove tough stains like adhesives and mineral deposits.
Using hard water for cleaning for a long time can damage the windows. Window screens get stained with mineral deposits. These stubborn stains cannot be erased with normal washing. Try using a wet towel to rub the stains, rinse the glass with cleaning liquid and use a squeegee to erase the residue.
---
Many homes have easy to tilt or fully extendable windows. Know the abilities of your windows to ease your way into effortless cleaning. Windows are important aspects of home design as they reflect both the interiors and exteriors. We hope these tips help you achieve spotless and clear windows!